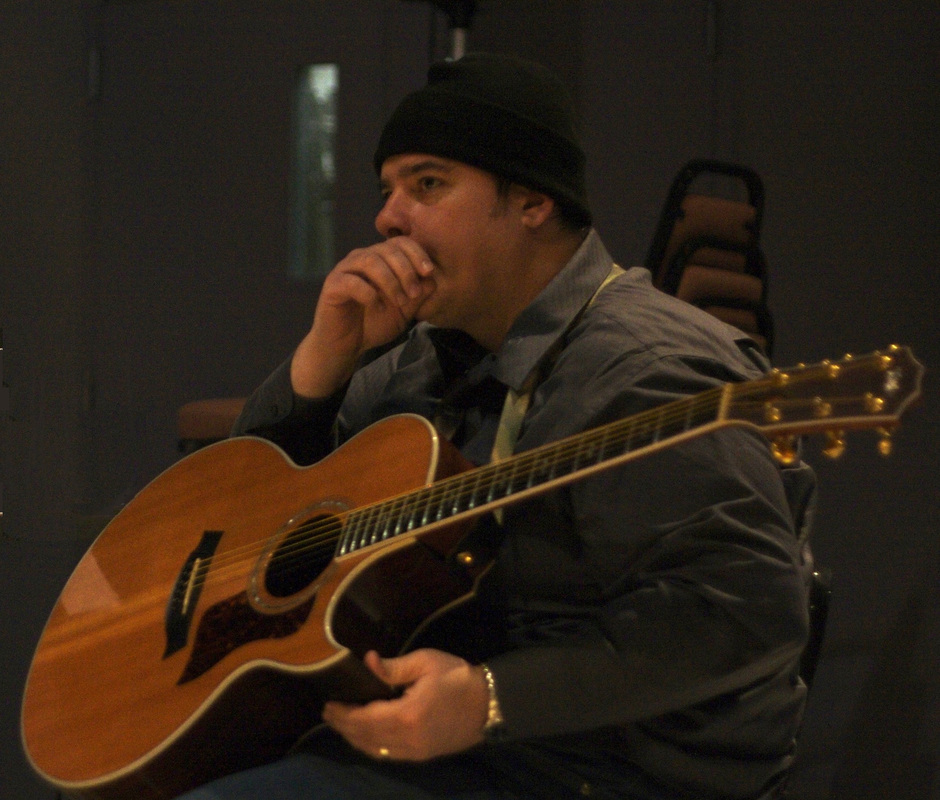 Anthony "Tony" Guyer was one of the first people I worked with when starting to play music. Over the years we've worked together on numerous projects and I've always valued his ear and his feedback. He continues to build his business Forgotten Genre Productions, based in Lancaster, PA.
Tony and I have connections that go farther back than our music ventures, though. His family and mine both work for Wycliffe Bible Translators. Like I spent time growing up in Ghana, West Africa, Tony and his brothers grew up in another country - it just happened to be one on the other side of the world: Papua New Guinea. When the Guyers took a home assignment in Lancaster and we were back temporarily from Africa our two families would often reconnect.
In 2006 when I started writing and performing in the Lancaster area, my parents mentioned that Tony was back from road-managing bands out of Nashville, including The Waiting, Smalltown Poets, and Sixpence None the Richer. I got in touch with him to see if he was still interested in music, and found a kindred spirit - someone interested in creating and recording music that would touch people's lives.
For this album, Tony lent me some of his recording equipment for tracking drums and some initial percussion at the Crossway Church property in Lancaster, back in 2010-2011. Then when I was in India I got in touch with him to see if he'd be able to record strings. I put him in touch with Yolanda and Sophia, sent him the tracks to record to, and was able to pick up the files from him when I visited the US over the summer. Easy as pie. If you're in the Lancaster area and want to do some recording or just want to meet up and learn from him, check out his Forgotten Genre Facebook page.
---