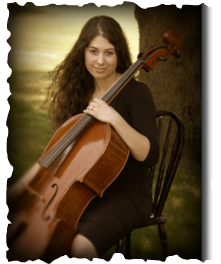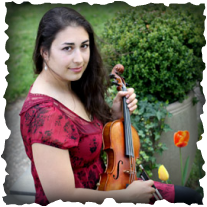 I first met Yolanda and her sister Sophia in Quarryville, PA, at the Coffee Bean, a small coffee shop in the town, back in 2006 when I was starting to play shows in the Lancaster area. I got to know them better through events and fellowship at Faith Reformed Presbyterian church, and when I heard them play cello and violin I knew I wanted them to play on some of my songs.
Yolanda first recorded with me on the 2007 release of "Word >>> Flesh", making the track 'O Little Child' come alive. I've asked them to play on numerous tracks since then, and they both joined me live for the 2009 release of "Breathe Deep".
Some of my music has a flowing quality that I associate most with the simple and beautiful sounds of strings. So in preparing for the album there were a few songs in particular that needed the texture of strings. With all the travel I was doing, I wasn't quite sure how to record strings, but while in India last year I put out some feelers to Yolanda and Sophia.
They were both interested in being part of the project, so I began writing parts in ProTools, using a midi string sound to arrange the notes that I wanted the string section to play. Over the course of a month, checking the parts with the two of them and my composer friend Matthew Monticchio, I managed to finish the parts and send Yolanda and Sophia sheet music and reference tracks for them to practice with, then contacted Anthony Guyer at Forgotten Genre Productions to help with recording the parts in Lancaster, while I was still in India.
As a result of this long-distance collaboration, several of the new songs on "Home" feature Yolanda on cello and Sophia on violin, including 'All I Want', 'I've Got a Girl', 'Greet the Dawn', and 'Zion's Walls'. It's kind of incredible to me that we were able to accomplish this feat from opposite sides of the world.
Six years later, the two sisters are both married and teach private lessons in the Susquehanna river valley. They're also available for recording and private events. If you're anywhere near southern Lancaster County or over the border in Maryland, check out their work. Yolanda can be found via YolandaMott.com and Sophia through SophiaEnglar.com - and of course you can listen to their playing on the new album "Home".